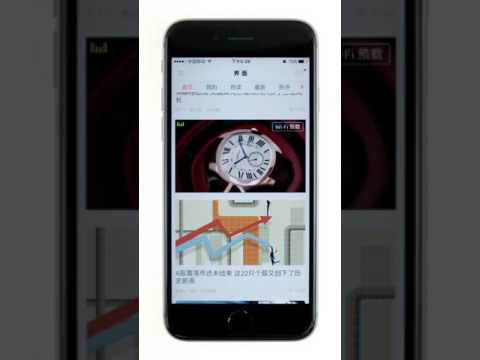 Cartier would like to run a video ad campaign in Q2 2016 to precisely and effectively reach the target audience for its new men's watch The Cartier Drive on mobile while delivering a dazzling brand experience.
The brand also hoped to effectively outreach a larger size of target audience and maximize its touchpoints with them.
We identified the characteristics of Cartier's core target audience group for men's watches via their searching, browsing and social behaviors online using iClick Interactive's multidimensional data map. We then adopted the "look-alike" strategy to algorithmically expand target audience reach.
Using our MoTV native ad solution, Cartier's video ad was delivered programmatically via our platform to premium apps that best fit the brand's target audience's profile in an in-feeds format, significantly boosting the campaign's average CTR to 1.58%, which was 1.58 times higher than that of standard mobile display ad in the market.
Two sets of creatives were used alternatively in the campaign to strengthen target audience's understanding of the brand. We had also skipped media buying on weekends and public holidays while user traffic tended to be low to extend the campaign's effective period.